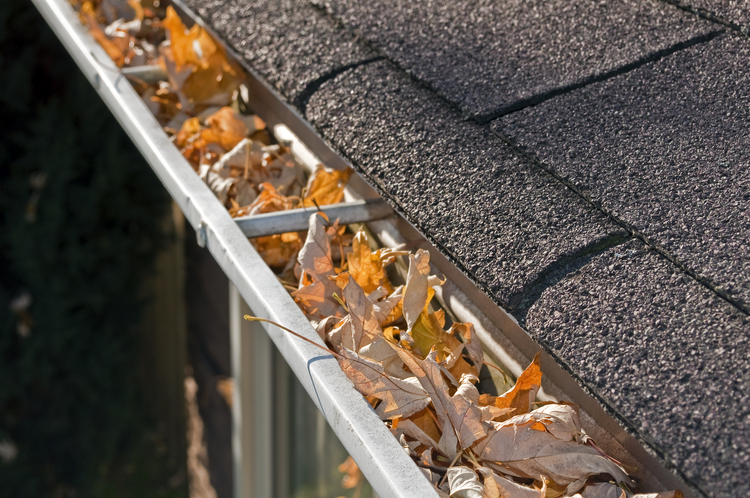 As we go from summer to fall to the colder months ahead, there are a variety of things you can do both inside and out to help protect your home and property from potentially more expensive damage and emergency repairs while providing added peace of mind as well. Here's a checklist of items you should consider. Of course there are always more ways to safeguard your home then what's listed here. If you have additional ideas, we'd love to hear them!
Outdoors
Check your roof to make sure there are no loose shingles or areas that need repair.

If you have a flat roof, make sure that you don't have a buildup of leaves or other debris on it.

Check gutters for damage and confirm they're securely attached to the house.
Clean gutters and downspouts to keep debris from accumulating. This is especially important during the fall season when leaves may collect in gutters.
Shut off the water supply to your outdoor water faucets. And don't forget to put away your outdoor hose if the temperature falls below freezing in your area.
If the paint is chipping or peeling off the exterior walls of your home you may be sustaining water damage you aren't aware of.

Put away furniture that could be blown by high winds in a safe and secure area like a storage shed or garage.

Check the exterior of your home for possible entry points for small mice, rodents, squirrels and any other creatures that may be looking to share your warmth and shelter from the elements.

Keep your driveway and walkway as free of leaves as possible. And don't let them accumulate too much in the yard before raking!
Indoors
Replace your furnace filter in accordance with manufacturer's instructions.
Have your heating system cleaned and inspected annually by a qualified technician.
Insulate water pipes in areas exposed to freezing temperatures.
Check and repair caulking around doors and windows that show signs of deterioration.
Have your chimney cleaned and maintained by a professional.
Clean the clothes dryer exhaust duct and space under and behind the dryer. Remove lint and dust that may have accumulated inside the dryer in accordance with the manufacturer's recommendation.
Check electrical outlets for loose-fitting plugs or receptacles. Be sure not to overload electrical outlets.
Keep a multi-purpose fire extinguisher accessible. Confirm that it is fully charged and ready for operation.
Inspect your smoke detectors. Make sure you have a smoke detector in each bedroom or sleeping area and also, a smoke detector in the hallway outside each sleeping area.
Make sure you have at least one smoke detector on each floor of your home, including your basement. Test them monthly, and change the battery annually or as needed.