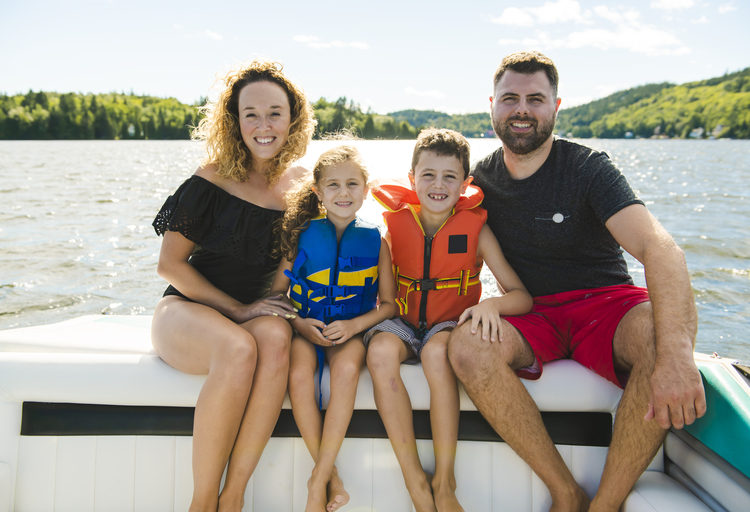 Whether you're aboard a boat, an ATV, motorcycle camper or a motorhome, make sure you check with us to assure you have the right policy.
Just like recreational vehicles come in all shapes and types, so does having the proper insurance coverage for that specific vehicle. Motorcycles, ATVs, boats, campers, and motorhomes all need specialized policies to cover the risks and damages unique to their use. Whether you're hitting the road, the trails or the water this Spring, check with us to make sure you're fully covered. Many times, we offer special discounts for multiple policies, and rewards for safe operation. And no matter what type of vehicle it may be, we'll make sure you have the coverage that's right for you.
Motorcycles and Scooters
You know the risks are out there, motorcycle riders see the dangers each time they ride. You can't prevent an accident from happening, but you can be prepared. Take a motorcycle safety course, always wear protective gear, and make sure you have adequate motorcycle insurance.
Campers and Travel Trailers
Your home away from home is a big investment, be sure it's covered no matter how far you roam. From fold-down trailers to full-time RVing, we'll find the policy for you.
Boats and Jet Skis
There's nothing like a day on the water for family fun. Long before anyone climbs aboard, you should make sure your boat or jet ski is adequately covered, and that includes yourself as well as all passengers. If you have boat insurance already, you can ask your insurer to add your jet ski to that policy as a Personal Watercraft for an additional cost. Or, you can choose to take out a separate jet ski insurance policy directly.
ATV and UTV's
Four-wheelers can be great fun but they can also be quite dangerous. Not only is it important to make sure you have the right coverage, it's also important to always think safety first before the engine ever gets turned on. Always wear protective gear and make sure whoever is behind the wheel is fully trained.