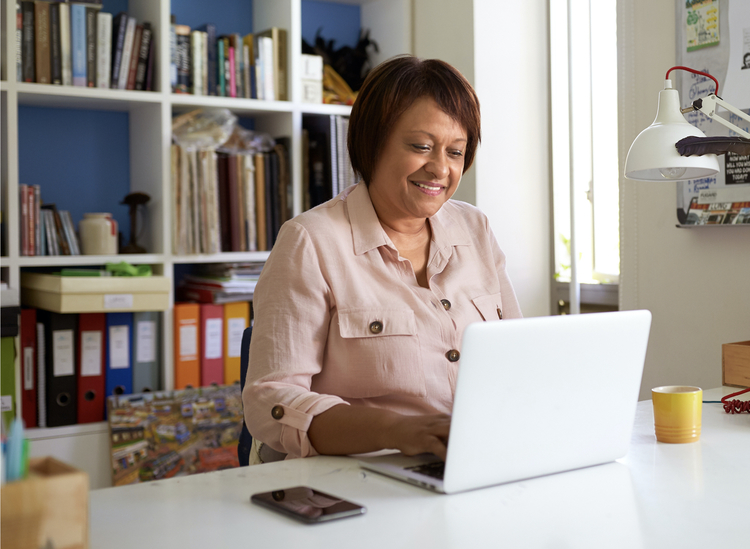 If you're planning on working from home into the foreseeable future, make sure that you're covered from an insurance perspective.

The pandemic caused a major shift in the way office-based companies work, forcing many workers to begin working from home. Turns out, not only do workers enjoy that option, it's been more productive for many companies as well.
A Gartner survey of company leaders found that 80% plan to allow employees to work remotely at least part of the time after the pandemic, and 47% will allow employees to work from home full-time. In a PwC survey of 669 CEOs, 78% agree that remote collaboration is here to stay for the long-term.
So maybe your home office has now turned into your work headquarters, and your laptop, printer, web cam, keyboard, and mouse are essential to you showing up for work everyday, even if you're working in your living room in your pajamas.
The question is, "Does your homeowners insurance provide coverage for your office equipment, now that it's being used as your way of generating income and not just for home emails, social media and your children's school projects?"
It should come as no surprise that the answer to that is probably, "No".
Homeowners insurance is not the same as business insurance and your risks as a homeowner are much different than your risks as an employee. Home insurance protects your personal property while using it for personal use. Any loss of the items would be covered by your homeowners insurance for replacement cost without a limit, (subject to your deductible).
But the minute you use your personal property "for business use," there are limits as to how much your home insurance will pay to replace that property. Most home insurance policies offer some protection for business property but there are limits. Your homeowners insurance probably covers up to $2,500 for "business personal property" if it's damaged or lost, while it's on the "residence premises" (in your home).
But is that enough? Consider the office equipment that you might be using every day for work:
Laptop
Cell phone
Headset
Extra Screen
Printer
Desk
Webcam
Keyboard
iPad or Tablet
If the unexpected happened like a house fire or a burglary, would $2,500 cover the cost to replace all of the above items? If not, an endorsement is necessary to increase the coverage provided by your homeowners' policy.
What happens if I use my laptop for work away from home?
The coverage for your "business" personal property when you are using it away from home or "off premises" is much different. Let's say when your kids are done with school, you decide to take your laptop and work from the patio at your swim club or even at the beach. If you decide to take a quick swim and your laptop is stolen, most homeowners' insurance will only provide a very limited 'off premises' coverage. The minute you bring your laptop away from your home, or even in your car, the coverage provided by your homeowners insurance is reduced.
Can I increase the coverage provided by my homeowners' insurance now that I'm working from home?
An incidental office occupancy endorsement , added onto your homeowners' insurance policy, increases the on premises coverage for your "business" personal property. The office occupancy endorsements are inexpensive, with most costing less than $100 annually. Now with so many employees "tele-commuting" due to COVID-19 restrictions, these endorsements have become vitally important. When the office occupancy endorsement is added, it provides premises liability and coverage for your personal computer to be used in business, or a computer, monitor, printer, etc. that your employer owns but lets you bring home for work.
How can I add an office occupancy endorsement to my current homeowner coverage?
If you are now working from home, we can review your current home insurance coverage and determine if additional coverage makes sense. Give us a call or text and we'll make sure you've got the ideal coverage that's right for your work from home situation.