On September 15, 1972, Charles Meyer began selling insurance for Safeco and the Charles Meyer Insurance Agency was officially open for business. Charlie knew there was a need in the area for friendly, knowledgeable and superior insurance services for individuals as well as businesses – and he delivered, often working day and night and many a weekend to bring in new customers while always serving the needs of those he had.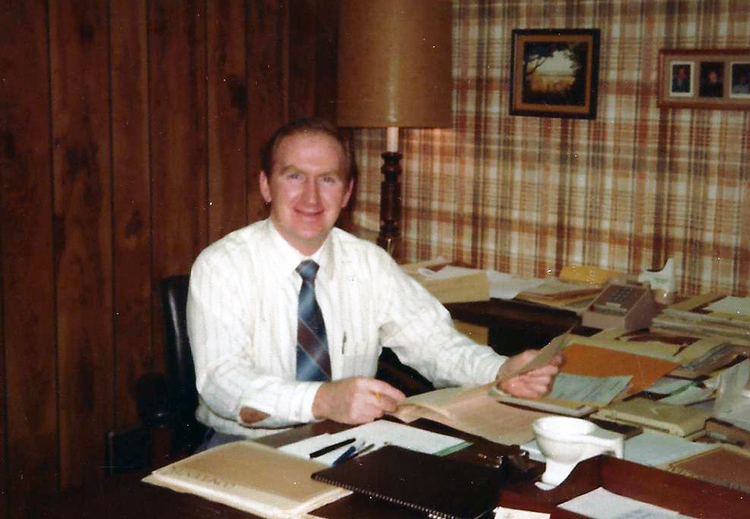 Charlie Meyer at his desk when the agency was located in the Chestnut Park Plaza in the early 1980's.
The years rolled by and the agency grew, as did the community we serve.
Rusty Meyer began working at the agency in 1975, followed by Marge Chaney who joined in 1997.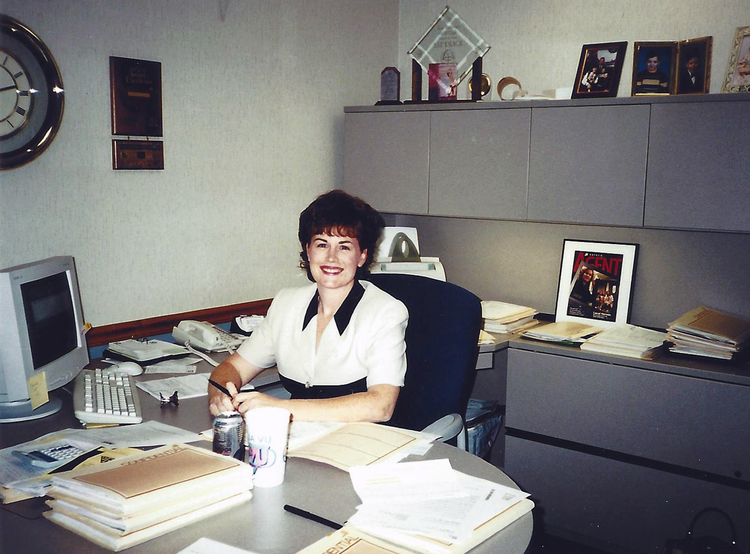 Chris, (shown in her office from 2000) is now the owner of the agency.
In 1988, Christine Meyer Blood began working for the agency. Being the daughter of the owner resulted in no special perks. She had to build her own book of business and like Charlie, learned that being an independent insurance agent was a decided advantage in landing new customers as she worked to get the policy ideally suited to the individual's needs.
So many things have changed and evolved since those early days on Telegraph Road. Yet one constant remains the same – our customers always come first.
So as we commemorate our 49th anniversary and roll into our 50th year, we'll be celebrating that milestone beginning in January with lots of activities, memories and insights that we hope you'll enjoy. We're proud to serve your insusrance needs and know that we're always just a call, email, text or a visit to our office away!