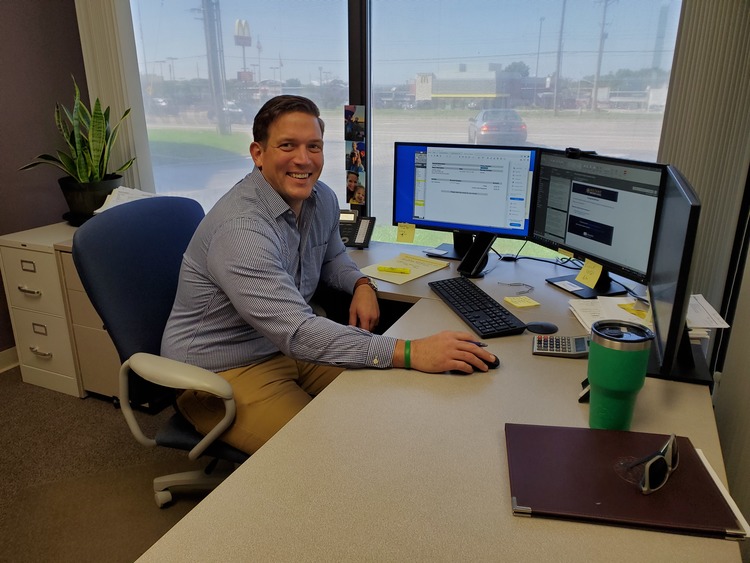 Conrad Kempa is ready to help find the ideal insurance that's right for you!
Conrad Kempa joined the Charles Meyer Insurance Company about a year and a half ago. Little did he know when he joined that a good portion of his first year would be during a global pandemic that has affected the way we all work and live.
Conrad came to us from the corporate side of the insurance business. Though he was quite familiar with the claims process, there was a whole new learning curve involved in understanding just how specialized the agency side of the insurance business can be, especially when you're an independent agent.
So he dug in and did his homework, learning more about each one of the companies represented by Charles Meyer Insurance and understanding the key coverage areas where they excel and how those strengths can ultimately be turned into selling advantages against single carrier companies.
According to Conrad, "There are six insurance shops between our office and Highway 270, and none of them can offer the leverage, insurance options and pricing available through Charles Meyer Insurance."
Conrad quickly discovered that being an independent agent "keeps us from being captive to one specific carrier. So we can be more creative in putting together the ideal policy and coverage that's suited for each individual customer."
Throughout the pandemic, Conrad has managed to grow his customer list. "When I joined the agency, it was great to see that systems were in place to help us all thrive. Chris set up web cameras so we could have Zoom calls with clients. And their agency management system provides instant access to every customer account that's opened. Everything's in place to help us better serve our customers."
Conrad knows there are two keys to getting a customer and then keeping them happy. "First, you've got to educate the customer. I've worked with several potential customers who had no idea what they should be paying for their insurance coverage. Being able to provide coverage options that can assure the customer is appropriately covered while still saving them money – they totally appreciate that," said Conrad.
The other key that needs to be there right from the start is the personal touch. "I've developed a great appreciation of the family oriented nature of this agency. Seeing Rusty and Charlie still coming into the office to help, even though they're both retired, and seeing how Chris seems to know every single customer who walks through the door is something that I want to emulate throughout my career," said Conrad.
Conrad loves the family oriented atmosphere of the agency. Here he is with his own family with his wife Jessica and two daughters, Macie and Sadie.
"I've learned how important it is to offer that personalized touch with each one of my customers. It's more than just being available on weekends and at all hours of the day. It's also about connecting with the customer on a deeper level – knowing who they are, what they're about, from their family to simple things like recent vacations, birthdays or anniversaries. The more you can connect with your customer, the better you can serve them – and that's something that I see on display every day here at the agency."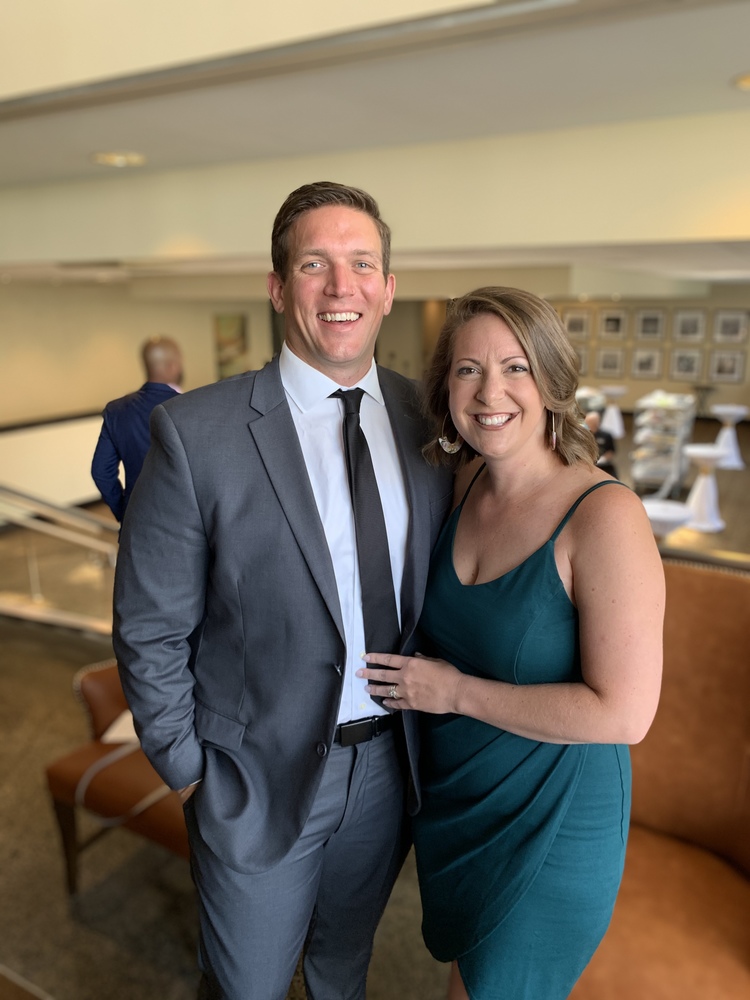 Conrad and his wife, Jessica.
We're proud to have Conrad as part of our team and salute him for the work he's done – and the customers he serves.