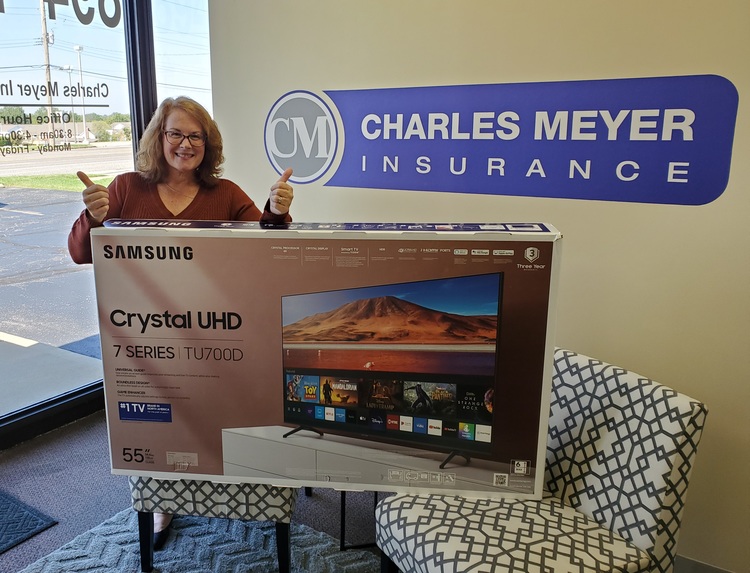 Take 15 seconds to like us on Facebook and you'll be automatically entered to win a 55" TV!
We love all our customers and hope you like us, too. Now, we're asking you to do a simple task – like us on Facebook! If you do, you'll be automatically entered into a drawing to win a 55" Samsung Crystal UHD TV. All you have to do to enter is click on this link to our Facebook page then click the Like page button. Deadline for entry is November 5th, 2021 and the drawing will take place on November 8th.
So what if you already like us on Facebook? Don't worry – you'll be automatically entered as well!
It's all part of our quest to continue to give you more news you can use about insurance topics and other insights that will help keep you more informed and up to date. As we get ready to celebrate our 50th anniversary in 2022, you can expect lots of surprises and fun activities throughout the year. Liking us on Facebook, as well as reading our monthly newsletter will keep you in the loop on what's going on with our celebrations.
The winner of the TV will be announced in next month's newsletter – and of course, on Facebook as well!
Click on the blue link now while you're reading this. The 15-seconds it takes to enter may get you a free TV!