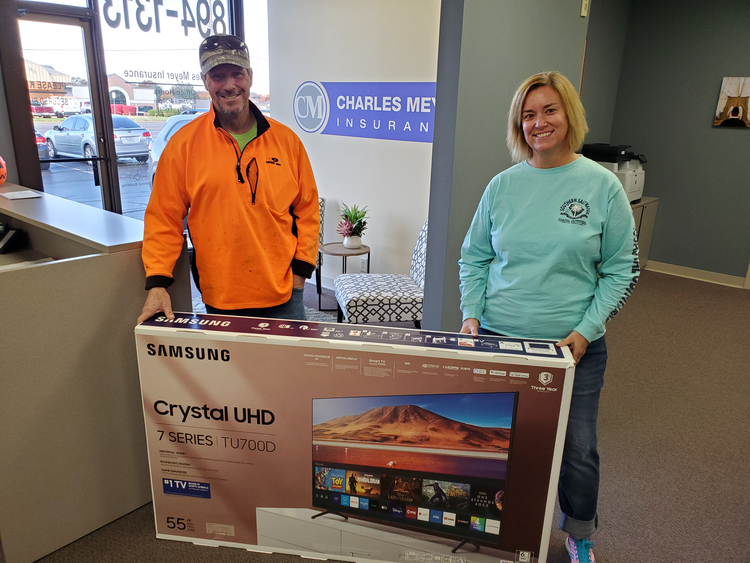 Jay and Stephanie Fontana are the happy winners of our Facebook Like campaign.
Congratulations to Stephanie Fontana, whose name was recently drawn from more than 500 entries to become the winner of our 55" Samsung Crystal UHD TV in our recent Facebook Like campaign.
According to Jay Fontana, Stephanie's husband, "She was shocked. She's never won anything in her life so this was pretty awesome."
So why would we give away a TV in the first place, just to get a few likes?
"Facebook is an awesome way for us to deliver insurance news to our customers," said Christine Meyer Blood, owner of the Charles Meyer Insurance Agency. "It's yet another way for us to stay in touch. On our Facebook page, we regularly post updates about insurance news and try to deliver information that can be of help to our customers in their daily lives."
"We more than doubled our number of likes and followers thanks to this campaign," said Chris. "And with our 50th Anniversary Year coming up, that will give us a chance to have more of our customers joining in on the celebration.
We'd like to thank everyone who gave our page a like and we're sorry that there could only be one winner. But stay tuned … with our 50th anniversary coming up, we've got some special things in store for all of customers.