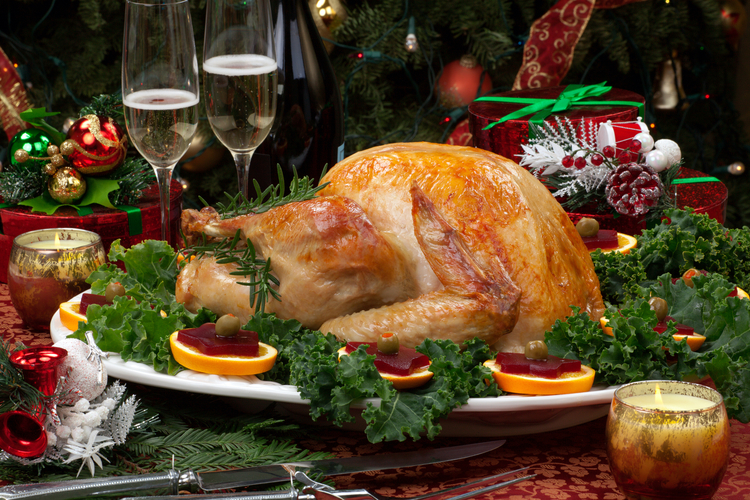 Cooking accidents are the biggest homeowner claim during the Holidays!
As you're getting ready to deck the halls and ring in the New Year this Holiday Season, we thought we'd offer some advice on how to avoid common mistakes that traditionally cause the most claims during the holidays. Because unlike the fallout from Halloween mischief, holiday insurance claims tend to be caused by homeowners themselves!
Homeowners insurance protects your home and belongings, and offers liability coverage for injuries that happen on your property. There are three main components to homeowners insurance: dwelling coverage, personal property coverage, and personal liability coverage. During the Holidays, we've seen claims from all three. Being aware of the risks can definitely help you avoid needing to file one of your own. So here are five key areas to be mindful of this Holiday season.
1. Fire Hazards
As Christmas and New Year's are generally celebrated inside, the list of potential fire hazards can come from a variety of sources. Thanksgiving is over but turkeys are still a mainstay of many Christmas meals. Deep frying a turkey indoors or in the garage should be done with caution. Not following manufacture instructions can cause the turkey to explode and set structures on fire. Cooktop fires are also common – so don't forget to set the cook time and regularly check items in the oven and on the stovetop. A dry Christmas tree is a fire hazard. Make sure you have a sturdy base to avoid a tipping hazard and regularly water the tree as long as it's up. If you decorate a tree with candles, don't light the candles. If you are lighting a menorah, have it in a safe place. And remember to turn off, unplug, and extinguish all decorations when going to sleep or leaving the house.

2. Accidents and electrical hazards
Be careful using a ladder or staple gun to secure decorations. Make sure the ladder is stable. Use care securing electrical cords and wires with a staple gun, because improper usage can cause electrical related accidents. Although homeowners insurance offers personal liability coverage if a guest is injured on your property, it doesn't cover you or your household. You will need medical insurance to cover injuries for yourself and household members.
3. Injuries
Homeowners insurance offers personal liability coverage if someone is injured on your property. Unstable roof decorations can fall on people if not properly secured. Be careful attaching lights to gutters, because the gutters can fall with too much weight. Be sure to properly anchor decorations so a strong wind doesn't blow them away or knock them down. And if we're having a White Christmas, make sure your walkways are shoveled and free of ice.
4. Online shopping
Many homeowners insurance policies offer coverage for cyber exposure, also referred to as identity theft coverage. If your homeowners insurance doesn't include coverage for cyber exposure, it may be optional coverage that you can add on – check with us to make sure you're covered! Package theft from your property is usually covered under personal property coverage. If you're ordering online, keep track of delivery schedules and check your front porch every day for unexpected holiday gifts.
5. Theft
Unfortunately, hosting people for the holidays sometimes means items go missing. Homeowners insurance offers personal property coverage against theft – and includes porch pirates stealing delivered packages. However, most homeowners insurance policies have limits for high-end electronics, fine art, cash and special jewelry. You may want to get separate coverage for those items via an add-on rider or an umbrella policy. (Something you should also keep in mind if you're on the receiving end of any of those items.)