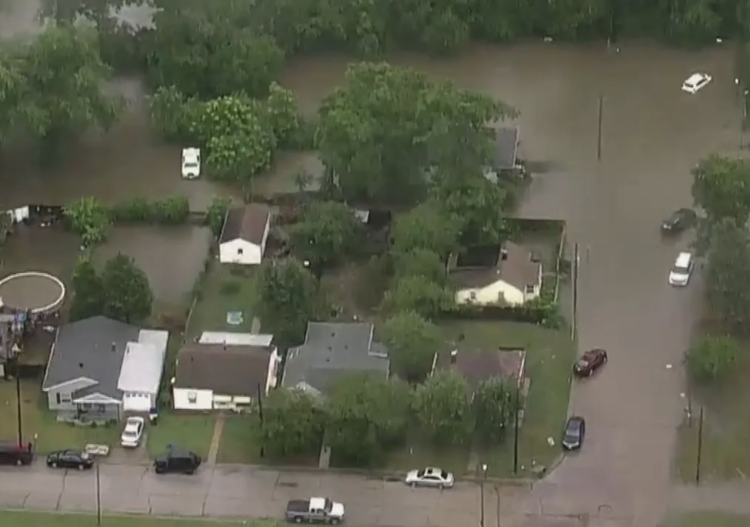 Recent flooding in the St. Louis metro area left many homeowners unprepared for all that was lost.
As many homeowners recently discovered, flooding is not covered by homeowners insurance. It has to be purchased as a separate, stand-alone policy – either from the National Flood Insurance Program or a carrier that specializes in offering flood insurance. For those who actually live in a flood plain, it's a required purchase – and if you live in a high flood risk area, your mortgage company may require that you purchase it as well. Flood insurance covers losses directly caused by flooding. In simple terms, a flood is an excess of water on land that is normally dry, affecting two or more acres of land or two or more properties.
Even with flood insurance, major losses can still be incurred. For example, anyone with a basement that suffered flood damage would not have coverage for any personal belongings in the basement.
So what are the advantages of having flood insurance if you're in an area where it's not required or if you no longer have a mortgage?
Purchasing flood insurance helps protect the things you value. The National Flood Insurance Program offers two types of coverage – building coverage and contents coverage – to protect your home and belongings. Here are examples of what's covered with NFIP flood insurance:
Building coverage protects your:
Electrical and plumbing systems
Furnaces and water heaters
Refrigerators, cooking stoves, and built-in appliances like dishwashers
Permanently installed carpeting
Permanently installed cabinets, paneling, and bookcases
Window blinds
Foundation walls, anchorage systems, and staircases.
Detached garages
Fuel tanks, well water tanks and pumps, and solar energy equipment
Contents coverage (as long as it's not in your basement) protects:
Personal belongings such as clothing, furniture, and electronic equipment
Curtains
Washer and dryer
Portable and window air conditioners
Microwave oven
Carpets not included in building coverage (e.g., carpet installed over wood floors)
Valuable items such as original artwork and furs (up to $2,500)
So what isn't covered by flood insurance?
The standard NFIP policy won't pay for certain expenses, including: Some water damage.
The NFIP pays for damage only when naturally occurring flooding affects at least 2 acres of land and a minimum of two properties. That means it won't cover scenarios such as an overflowing bathtub that floods your bathroom. (These issues may be covered by your homeowners insurance.)
Damage to certain parts of your home
The NFIP won't pay for flood damage to any of the following:
· Swimming pools
· Decks
· Patios
· Landscaping
· Valuable papers
· Currency
· Personal belongings in your basement
Living expenses if you're displaced
If you need to move into a hotel or rent an apartment while your home is repaired after a flood, you'll have to pay those expenses yourself.
Cars and other "self-propelled vehicles" are also excluded from NFIP insurance, but if you've got comprehensive insurance on your auto policy, you should be covered for flood damage.
So what's the bottom line if your home is in an area that could potentially someday flood. The house at the top of the hill is less likely to flood than the one at the bottom. The house with the nearby creek is more likely to flood than homes that are far from water sources. Our recommendation is to call us to see if adding Flood Insurance makes sense for your household!