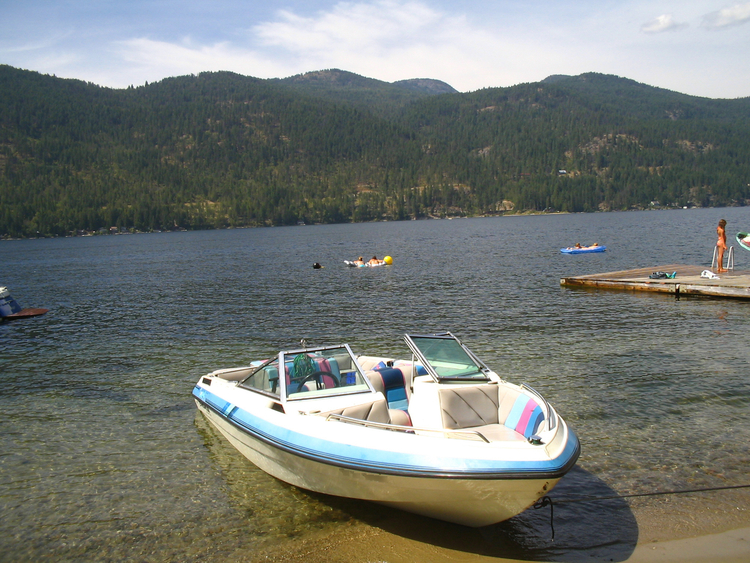 With warmer weather on its way, boat season will soon be kicking in. If you're thinking of getting a boat this year, here's an overview regarding insurance needs.
Boat insurance contains coverage types to help in different situations, much like car insurance.
Property coverage for boats
Property coverage protects the boat against theft and damage due to an accident or sinking. The coverage usually applies to the boat whether it's on land or water.
You can choose between actual cash value or agreed value, also called replacement cost coverage, in the event your boat is totaled or stolen. The coverage you choose influences your costs and decides how much your insurance company will pay if you file a claim later.
Liability insurance for boats
If your boat damages someone else's property, such as another boat, or injures someone during an accident, your liability insurance pays their damages. It can also cover problems caused to others by your watercraft, such as a large wake. Liability insurance also covers your legal fees if you're sued over a problem covered by the policy, such as a boating accident.
Medical payments coverage
If you or your passengers are injured in a boating accident, medical payments coverage pays for your medical bills.
Uninsured watercraft coverage
If an uninsured boater strikes your boat, uninsured watercraft coverage pays your medical bills.
How Much Is Boat Insurance?
The average cost of a boat insurance policy is generally $200 to $500 a year based on the size and horsepower of the boat. But you can pay even more depending on the factors that affect rates.
Value of the boat
Boat length, age, condition and category
Engine type
Place of anchorage
Location of boat use
The boating experience level of the boat owner
Owner's past claims
The boat's ownership record
In some cases, an insurer could also factor in your driving record and whether you have taken any safe-boating courses.
Agreed Value vs. Actual Cash Value for Boats
Whether you have agreed value or actual cash value coverage influences how much you pay for boat insurance and how much you get reimbursed if you file a boat insurance claim. Actual cash value coverage offers cheaper premiums, but it will likely pay you less if your boat is destroyed or stolen. Your insurance company may require that you have this type of coverage if your boat is older—for example, when it's more than three years old.
Boat Insurance Discounts
Just like auto or homeowners policies, there are discounts that can help to lower your costs. A few of them include ...
Bundling multiple policies such as boat and auto insurance
Having Coast Guard-approved fire extinguishers
Being without a claim for a couple of years
Completing boating and water safety courses
Do I Need Boat Insurance?
If you get into an accident, you'll be on the hook for your own repairs and your liability to others. With the average boat insurance claim hovering around $11,000, not having coverage could put you in a sticky financial situation. So, if you're getting a new boat or want to look into any changes with the policy that covers your existing one, call or text us today!