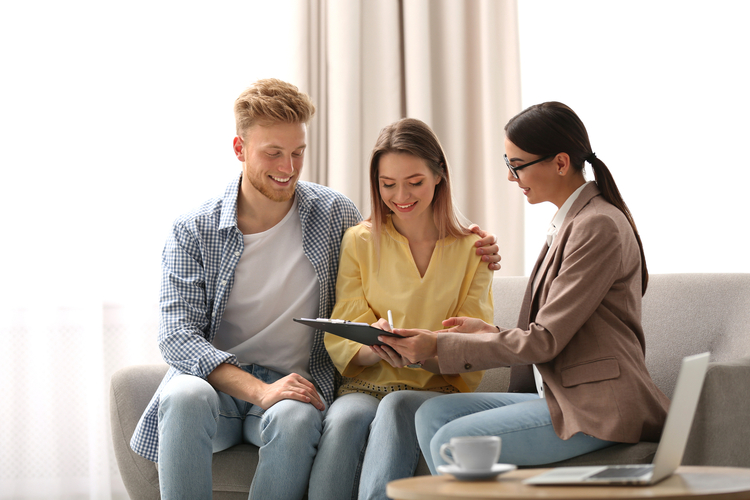 If you've got a recent graduate or know someone who's in search of a new job, allow us to introduce you to an industry that is relatively immune to the ravages of economic downturns and even pandemics: insurance.
From our perspective, pursuing a job as an independent insurance agent is a great route to take. Though we're not actively seeking new employees, we are always on the lookout for new talent. But the real reason we're sharing this info is simply because the insurance industry is often overlooked by many as a fantastic career path.
No, it's not a high profile occupation. Yet insurance offers many of the things most Gen Z candidates seek most: work flexibility, good pay, rewarding work and job security. Plus, Insurance is embracing the kinds of technologies that Gen Z "digital natives" are comfortable with.
Insurance is known for its ability to support work/life balance and diverse lifestyle needs. For young people, the ability to work from home, either by preference or for present/future family reasons, is a major plus. As a result, insurance agencies are increasingly adopting a variety of remote and onsite alternatives that allow employees to design a work environment to fit their situations and wishes.
Few fields offer newcomers the kind of job satisfaction and stability that insurance does. In a recent survey of over 1,000 insurance professionals, respondents said their favorite part of working in the field is "the ability to work directly with my community." Informal one-on-one chats, catching up on events in a client's life and helping customers tailor plans to reduce risk are some of the ways that insurance work provides authentic personal benefits.
Increasingly Digital
As an occupation, insurance is ideal for Gen Z candidates who grew up with technology. The old pen-and-paper methods were on their way out even before COVID-19 hit; since then, the process has only accelerated and the industry is modernizing like never before.
Most Gen Zers would be surprised to see the extent to which technology has overtaken the insurance field. Digital tools are eliminating repetitive tasks and enabling employees to use their higher skills to analyze and interpret client needs. Technology has reached nearly every corner of agency operations. Cloud-enabled agency management systems, digital communications tools, e-signatures and digital payments have accelerated workflows and automated routine tasks. Data analytics, marketing platforms and other cutting-edge technologies are used every day. Mobile apps and mobile-responsive websites are also being used to improve customer experience through convenient self-service offerings.
The latest technology to enter the insurance field is artificial intelligence. AI-driven predictive tools are able to accurately determine coverage recommendations, automate personalized client communications and even flag which policies or clients are at risk for cancellation. Candidates with data analytics backgrounds will be increasingly valuable to manage such systems and will acquire marketable skills in the process.
For insurance workers, perhaps the greatest benefit from the introduction of technology is the personal and career flexibility it can provide. Each agency will have to achieve a balance between business needs and the needs of the employees, and each agency's balance will look a little different. But, overall, the industry has seen a significant shift in what is possible for employees in terms of flexibility, and the potential for a new way of doing business.
The industry is also embracing diversity and inclusion practices. Insurance is a field that recognizes the need to not only reflect the changing composition of its customer base but also to broaden its hiring practices. As a result, the field is creating more options to accommodate more people, more lifestyles and more life stages in more ways than ever before.
Demand Is Strong
According to the Bureau of Labor Statistics, demand for insurance agents will grow through 2029 at a faster rate than the occupational average. As agency principals retire, the need for skilled candidates is rapidly increasing.
Insurance also offers career-long opportunities for personal and professional development. New lines of business, new forms of analytics and risk assessment and continual upgrades in systems and technologies will be part of the business for years to come. Many insurance professionals expand their skills by branching out into financial planning and advisory services.
For entrepreneurs, starting an agency or growing an established one can be lucrative. In an alternate career path, insurance brokers specialize in risk management and represent the customer in obtaining the best insurance coverage.
High Satisfaction
Tallo, a firm focused on the Gen Z talent field, reported that the insurance business is securely in the middle for favorability among Gen Z candidates—above more seemingly progressive industries like renewable energy, real estate and consulting services. And U.S. News & World Report put insurance agents at #2 in its list of Best Sales and Marketing Jobs.
Vertafore found that 90% of insurance professionals over the age of 40 would recommend a career in insurance. There aren't many industries that can boast such a vote of confidence from longtime employees.
Though it may be an uncertain time for employment, the insurance field may be that sure thing Gen Z job seekers are hoping for. We'd certainly recommend it!
Most of the above info came from an article written by Kristin Nease in Insurance Thought Leadership.