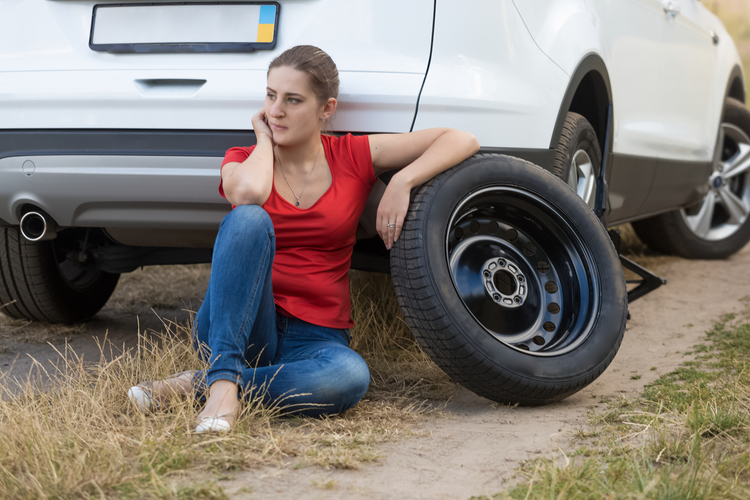 They say New Year's resolutions are made to be broken. We hope that doesn't apply to this list!
1. Maintain regular maintenance on all your vehicles. If it's been awhile, get your car into the shop for an oil change. A mechanic can also check your vehicle's filters, fluids, hoses and other key components. Also, ask about your vehicle's maintenance schedule. Find out if any parts are wearing out before they break.
2. Check your tires. Make sure all your tires are properly inflated, including the spare. Not only does that add life to your tires, but they're much safer on the roads, too. According to the National Highway Traffic Safety Administration (NHTSA), nine percent of automobile crashes are related to tire failure. If your vehicle has a tire pressure monitoring system, don't ignore it if the warning light comes on! And if you don't have a system, get into the habit of eyeing the tires whenever you approach your vehicle.
3. Be prepared for a breakdown. Put together an emergency car kit. Include the basics like a cell phone charger, blanket and small first aid kit, and extras like granola or energy bars and bottled water. Having charger cables on hand is a good idea, too!
4. Add extra time, not speed. Speed doesn't thrill, it kills. Year after year, speeding is involved in roughly 25% of all fatal accidents. The faster you go, the less reaction time you have as well as control of your vehicle - especially under wet conditions. Beyond being dangerous, speeding tickets also lead to higher insurance rates.
5. Buckle up and never, ever text and drive. In Missouri, it's the law to buckle up. We hope the same will soon apply to texting while driving like in Illinois. A texting driver is a distracted driver. And a distracted driver is a dangerous driver. Please, don't do it and make sure that applies to every driver in your household.
6. Park smart. An unlocked vehicle is an open invitation for burglars - even if it's in your driveway. An unlocked vehicle can also allow easy access to your house, especially if your garage door opener is easily accessible. Also make sure you remove all bags, purses and valuables from your vehicle. Don't make these an easy target for burglars. And if you can, avoid tight parking spaces to help assure your vehicle doesn't get dinged by an opened car door.
7. Keep your insurance information with your vehicle handbook. That way, in the event of an accident, you'll know exactly where to find it.
We can also add in never drink and drive, watch out for the other guy and make sure that if there's an infant car seat, that it's properly buckled in with every use. And of course if there's ever a question concerning your policy or you need to add a new teen driver, we're always just a phone call away.