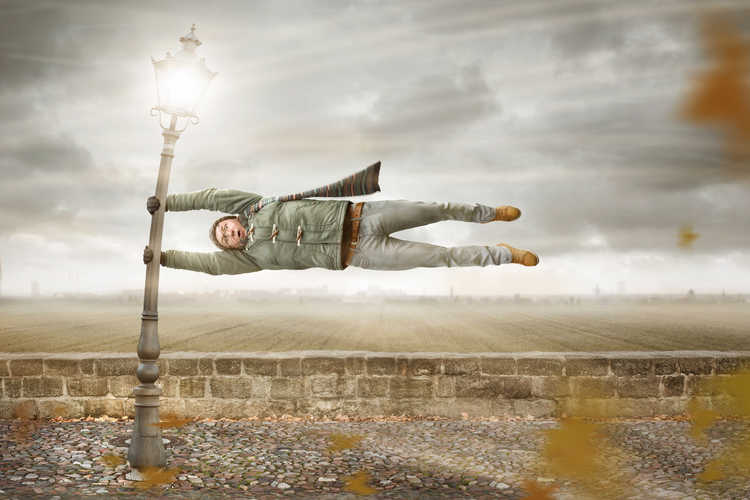 March winds can sometimes cause property damage - and it helps to know what to do if that happens.
Here in the St. Louis metro area, wind coverage comes standard on homeowners insurance policies. So if March winds turn from kite-flying weather to a heavy windstorm that topples trees or causes roof damage, your policy should cover any wind-related damages. In the event that you do suffer some kind of wind damage, there are a few things to keep in mind as well as a few things you can do to prevent it from happening in the first place.
A home has four weak spots that are vulnerable to strong weather conditions: the roof, windows, doors, and garage. Make sure your garage door can withstand a windstorm.
If you have roof wind damage, your insurance company has a legal obligation to repair or replace the roof, whichever costs less. That may sound like a basic idea, but it can lead to some potential problems.
First, your shingles and roofing may have discolored with age. Adding new parts to your roof may lead to cosmetic problems, but replacing the entire roof is impractical and outside of your due compensation.
Most insurance companies are aware of this problem. After wind damage to a roof in these situations, they'll usually try to strike a compromise between cosmetic value and repairs.
Additionally, roofs that are near the end of their expected lives may be replaced in this situation. Many homeowners decide to simply replace the roof and take advantage of the insurance compensation (which covers replacing the part of the roof that was damaged).
If there is a lot of wind-damage to homes throughout the area, beware of out of the area contractors promising to fix your roof for a guaranteed low price. These storm-chasing contractors may not provide the highest quality of service - and are notorious for taking the money and running.
Expenses incurred when taking measures to protect against further damage (such as placing plastic over a damaged roof, covering windows to prevent further water damage, etc.) are usually reimbursable under your homeowners insurance. Make sure to save your receipts for claims filing.
Belongings in homes that are damaged are generally covered under homeowners insurance as well if they are damaged by a fallen tree. Whether the tree is yours or a neighbor's does not typically matter.
Damage to automobiles is subject to the level of coverage on your vehicle. It typically falls under the "comprehensive coverage" portion of your coverage.
If severe weather threatens, cars should be moved under cover to prevent damage from high winds or flying debris, when possible. It's also a smart idea to walk your perimeter looking for broken fences, loose branches or crumbling roof shingles. Items like patio furniture, barbeque pits, sporting equipment, and even your garden shed can all go airborne from heavy winds. Consider anchoring them to the ground by bolts or storing them if possible if severe wind storms are in the forecast.