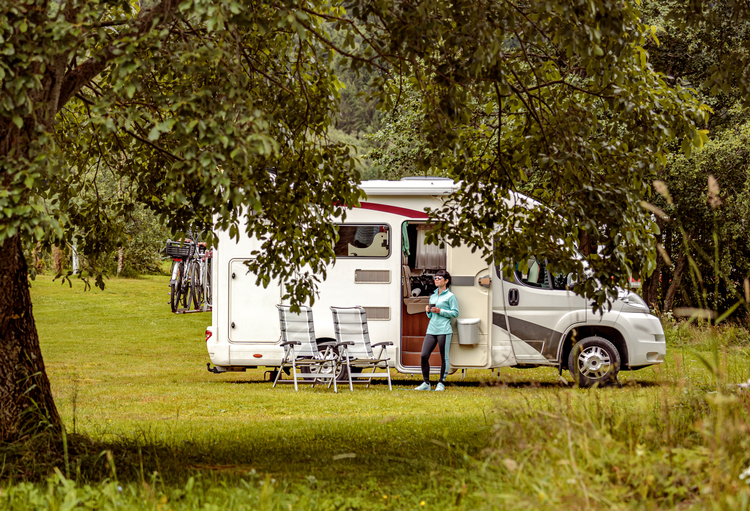 More than 10 million households in the United States now own an RV - and with the ongoing pandemic, a lot of those owners will be hitting the road this summer with motorhomes or pull-behind campers. We want to make sure you're properly covered from an insurance standpoint and also have a few tips to keep in mind before your journey begins.
About your insurance options
We suggest you call us at 314-894-1313 or text us at 314-582-9848 with your current RV or camper coverage. We'll then review what you have and offer options you may not be aware of that could save you a lot of money if needed without paying too much more than the cost of your current coverage. Here are two options that might be worth considering:
Vacation liability

If you have friends or other visitors to your RV, this provides premises liability — in the event of an injury, you won't have to seek coverage under your homeowners policy. Where available, coverage is included up to $10,000, and you can choose additional limits up to $500,000.

Personal Effects Replacement Cost Coverage.
Vehicles with comprehensive and collision coverage may purchase up to $50,000 in replacement cost coverage for damage to, or loss of, items normally used in the Motor Home or Travel Trailer and not physically attached to the vehicle such as cameras and accompanying equipment, radios and clothes. A $100 deductible applies. Items outside the Motor Home or Travel Trailer and normally used with these vehicles are also covered up to 25% of their replacement cost limit.
You may also want to make sure your coverage includes roadside assistance. Emergency assistance adds coverage for personal property, temporary living expenses and transportation costs if your RV becomes uninhabitable.
We'd be happy to tell you about special discounts available as well like taking an accident prevention course for RVs or installing an anti-theft device. There are discounts for having both your car, RV or camper on the same policy as your car or having multiple policies like your home, condo, motorcycle or boat.

The key is, if you don't know, ask! We're here to help.
A few tips before you hit the road
Planning is key to traveling in an RV or hitching up a camper and now, it's more important than ever to do your homework about where you'll be staying and what type of restrictions they might have in place regarding COVID-19. With that in mind, we recommend you stay informed, stay connected, and stay prepared.
Staying informed means you should regularly check websites like the Centers for Disease Control and Prevention as well as The President's Coronavirus Guidelines for America. If you're visiting a national park, check out the National Park Service for up-to-date information or if it's a state-run park, visit their site to see how the coronavirus might be impacting RV travel and your ability to camp overnight.
Staying connected includes having access to Wi-Fi and a stable electricity source which most private campgrounds have. But if your travels take you to Bureau of Land Management areas or to a place with little or no receptivity for the internet or phones, there are still ways to stay in touch. Want to know more? Visit here
Staying prepared is all about having a backup plan in case conditions unexpectedly change while you're on the road. It's a good idea to always have three days worth of food and supplies on hand as well. Whenever you get to your destination, survey the site thoroughly, keeping in mind where exit routes are and where you could find help if you ever need it.
Finally, here are a few safety tips to consider during your travels related to the Coronavirus.