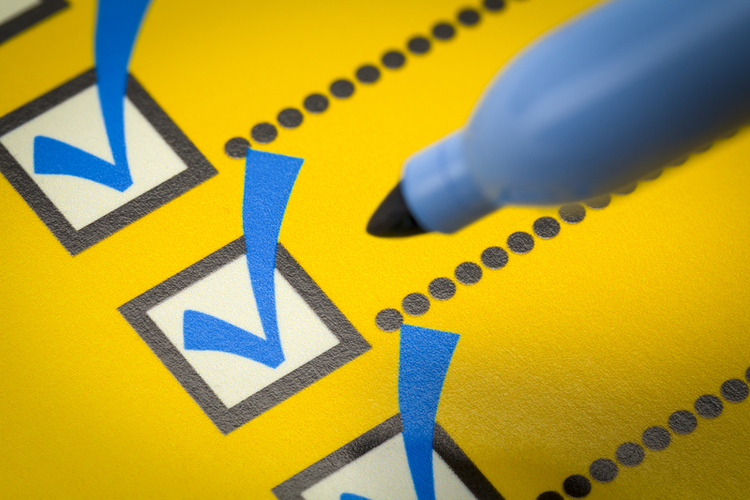 The start of a new year is always a good time to make sure that all of your insurance policies are up-to-date and providing the ideal coverage you need that's right for you. Here are a few items you may want to look into regarding your insurance needs for the upcoming year.
Vehicle related insurance needs
✓ Are you planning on buying or selling a new or used vehicle this year? Make sure your coverage stays up to date
✓ Multi-car discount - if you are expanding the number of vehicles in your household, discounts are available
✓ New driver coming on board? Make sure he or she is covered
✓ Good student discount? If your high school or college-aged driver maintains a B average, they probably qualify for a discount
✓ Safe driver discount - if you've been accident-free for several years, you may qualify
✓ Low mileage and usage discount - with more people working from home, you may be putting a lot fewer miles on your vehicle and could qualify for a discount
✓ Away from home student discount - if your child is away at school but the vehicle they drive is sill at home, you could qualify for a discount
✓ New senior citizen in the household? Some policies have reduced rates for senior citizens. If someone just reached that milestone, see if he or she qualifies.
✓ Buying an RV, motorcycle or off-road vehicle? Make sure you're properly covered if you're adding any of these to your household in 2021
Homeowner related insurance needs
✓ Multi policy discounts - you're probably aware of the potential savings of having your auto and homeowners policy bundled together - but if they're not, you'll save more once they are
✓ Another claims free year? If you've gone several years without a homeowners claim, see if you might qualify for a discount next time you renew
✓ Thinking about adding a monitored security system this year? If you do, you may qualify for a discount.
✓ Planning on any major home improvements? A screened in porch, new addition or any major renovation may change your home value and the coverage you need.
✓ Did you get any new valuables for Christmas? If you received any expensive jewelry or other luxury items, you may want to get them added separately to your policy.
✓ Are you a non-smoking household? There might be discounts available to your current policy.
✓ Getting a new roof this year? If it's an impact-resistant roof, you might qualify for an additional discount.
Business related insurance needs
There are almost as many business insurance discounts available as there are business insurance companies, but they can all be divided into four major types.
✓ Safety discounts - If you're planning on any major improvements to your business like adding fire alarms, sprinkler systems or security monitoring systems those may help your rates go down
✓ Bundling discounts - Just like combining homeowner and auto coverage works for individual customers, bundling your commercial business coverage with your vehicle coverage can help with savings as well.
✓ Group discounts - Depending upon your business sector, there might be discounts available from some of the companies we represent who specialize in those business niches.
✓ Loyalty discounts - The longer your business stays with one insurance carrier, the better your discount might be. Loyalty does have its rewards.
Overall, the smart thing to do in 2021 is to check with us before making any significant changes whether it's for your auto, home or business. We're always here, ready to help and assure that you've always got the ideal coverage that's right for you!